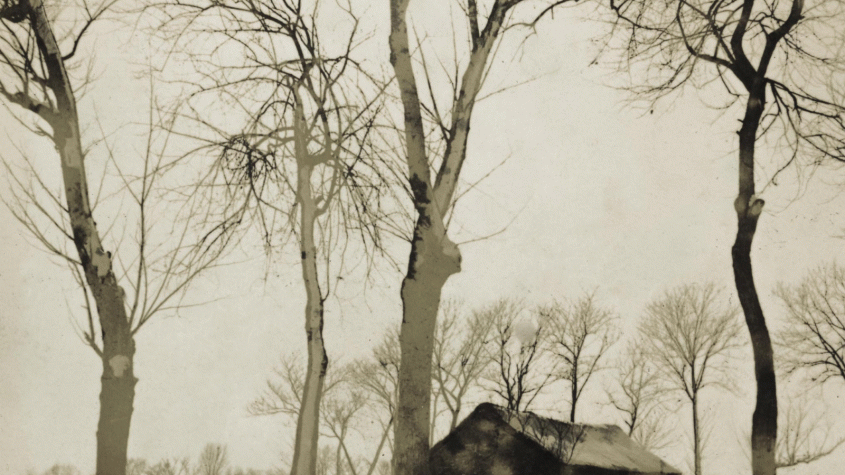 Vortragsankündigung: Qiuzi Guo: The Shadow of Trees: Photography and Visual Realism in Early Twentieth-Century China
Am 22. November 2021 um 16:00 Uhr findet der Vortrag von Qiuzi Guo im Rahmen des 4A Lab Seminar statt. Ihr Thema sind die Anfänge der Photographie in China, durchgeführt von Chinesen. Sie wird zeigen, inwiefern diese mit der bisherigen "kolonialen" Art der Photographie brachen und welchen Einfluss dies auf die Darstellung von Natur hatte. Weitere Informationen finden Sie hier.
Qiuzi Guo ist Postdoctoral Fellow im interdisziplinären Programm des KHI. Sie promovierte 2019 im Fach Ostasiatische Kunstgeschichte an der Universität Heidelberg mit der Dissertation "When Kodak Came to China: Photography, Amateurs, and Visual Modernity, 1900-1937." Darin untersucht sie, wie frühe chinesische Amateurphotographen zum Wachstum der chinesischen visuellen Moderne beitrugen, indem sie die Bildsprache der euro-amerikanischen Künstler an die chinesischen künstlerischen Ausdrucksformen anpassten.
Bitte beachten Sie, dass eine Anmeldung zur Teilnahme notwendig ist.
Das 4A Laboratory ist ein Forschungs- und Fellowship-Programm in Kooperation des Kunsthistorischen Instituts in Florenz (KHI) – Max-Planck-Institut und der Stiftung Preußischer Kulturbesitz mit ihren Museen und wissenschaftlichen Einrichtungen, in Partnerschaft mit der Humboldt-Universität zu Berlin und dem Forum Transregionale Studien zu den Themen "Art Histories, Archaeologies, Anthropologies, Aesthetics" ("4A"). Mehr Informationen zu den derzeitigen Programmen finden Sie hier.
https://blog.crossasia.org/wp-content/uploads/2021/10/10586_Qiuzi-Guo-Vortrag.gif
1637
1600
CrossAsia
CrossAsia
2021-11-10 15:22:15
2021-12-13 14:51:48
Vortragsankündigung: Qiuzi Guo: The Shadow of Trees: Photography and Visual Realism in Early Twentieth-Century China